Traffic Engineering
Within the scope of traffic engineering studies, short and medium term solutions are developed by analyzing the transportation problems experienced or anticipated in cities at micro and meso scale.
In this context, studies are being carried out, such as:
TRAFFIC COUNT
Within the scope of traffic counting studies, counts in the details listed below are obtained: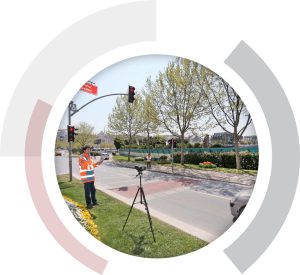 TRAFFIC ANALYSIS AND SIMULATION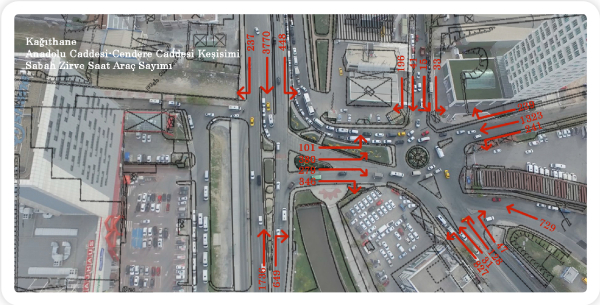 GEOMETRICAL ARRANGEMENT AND CIRCULATION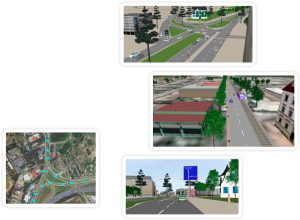 SIGNALIZATION PROJECTS AND ANALYSIS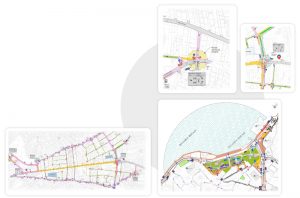 CORRIDOR ANALYSIS
Corridor analyzes are carried out along the intersections that interact with each other on certain arterial roads within in the city.
Following identification of the current situation and problems by using various data collection methods on the determined highway routes, designing proposal ideas projects and testing them with micro-simulation method and evaluating the improvement alternatives along the corridor according to various criteria.

TRAFFIC IMPACT ANALYSIS
Impact analysis studies make significant contributions in identifying potential transportation problems before the development of significant real estate projects.
Traffic impact analyzes of ISBAK are carried out using international traffic engineering methods, and are prepared in accordance with the standards stipulated by local governments, credit institutions and foreign investors. Turkey's largest real estate investment interaction analysis is carried out by ISBAK in an objective and professional manner.
After the facilities such as Mixed-Use Real Estate Investments, Tourism and Entertainment Center Investments, Shopping Malls (AVM), Housing and Office Projects, Tunnels, Ring Road, Airport, Public Transportation (Subway and BRT) Projects are opened and in the coming years, traffic impact analysis in places where potential problems may occur is required before the projects.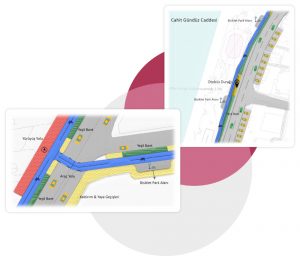 BICYCLE LANE PROJECTS
"Micro mobility" is one of the concepts that has recently come to the prominence in transportation. Bicycle lanes are one of the most important infrastructures of this concept.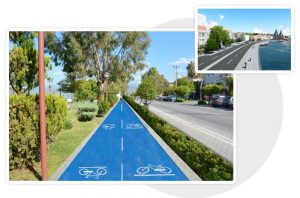 Traffic Engineering