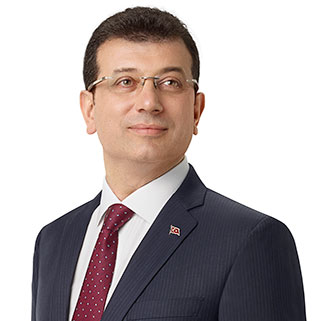 Message from the Mayor
Istanbul is one of the most important metropolises in the world with its geographical, historical and cultural wealth. We have been working tirelessly together with our 30 affiliated companies to provide the services to this unique city and our citizens as they deserve.
We are in an effort to glorify and elevate our Istanbul worthy of its historical importance, and to increase the quality of life, peace and happiness of Istanbul residents.
With this in mind, we make plans and develop projects in the light of common sense in all areas of life, from urban development to transportation, from infrastructure to the environment, from health to education, from sports to culture and arts.
With the services provided by our companies, we expand the urban economy, create job opportunities, and redraft the future of Istanbul with an effective, efficient and contemporary approach. Together with our affiliates working with the understanding of merit, loyalty to duty, care for the city and respect for people, we continue our services to make life easier and more beautiful in Istanbul without slowing down.
We plan, develop and implement original, innovative, sustainable technologies and systems with ISBAK INC., for livable cities with an understanding that respects the environment and ethical values. We continue our studies to become a leading brand that makes life easier with globally competitive, sustainable and innovative solutions in the field of smart city technologies.
We will continue to implement our services and investments in line with our priority to make Istanbul the most livable city in the world and to make our people happy. Our greatest strength and motivation on this path will be your love, support and companionship as always.
With love and respect,
Ekrem İMAMOĞLU
Mayor of Istanbul
Message from the Mayor