Traffic Signal Controllers
We have designed a microprocessor based, modular and expandable EXPERTRA 2A9TM with our 20 years of knowledge in of Intelligent Transportation Systems. EXPERTRA 2A9TM Traffic Signal Controller can manage any kind of intersection with its advanced communication infrastructure suitable for adaptive operation.
EXPERTRA 2A9TM TS EN 50556 complies with TS EN 12675 and TS EN 50293 standards and has CE certificate.
• Modular structure expandable up to 8 / 16 / 24 / 32 / 48 groups
• Graphic LCD screen
• Central intersection management
• Ability to manage three independent intersections at the same time
• Green Wave compatible operation
• Connection capacity with 24 loop detectors and/or video detector
• IP55 protection class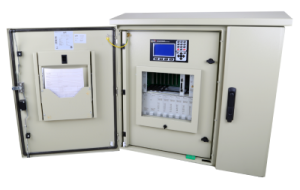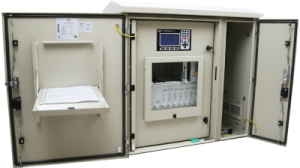 Technical Specifications
Operation
• Compatible with adaptive operating mode
• Ability to work with traffic actuated or semi-traffic actuated signal
• Selection of the desired program, duration and structure for up to 25 different time zones during the day
• Different programming probabilities on special days
Security
• Switching the intersection to flash mode within 300 ms in case of green/green overlapping and malfunctions
• Detection of sensor, lamp and hardware failures and warning
• Fault current protection switch
• Protection against electrostatic charges
• Protection against interference and disturbing signals in communication modules
Operating Conditions
• Operating voltage and frequency range 230 VAC (-%15, +%10), 50 Hz (±%4)
• Operating Temperature -25˚C, +60˚C
• Relative humidity 95%
Traffic Signal Controllers