Management Centers
The management centers combine separate management platforms and smart city services and provide fast and easy access to critical data by classifying them according to importance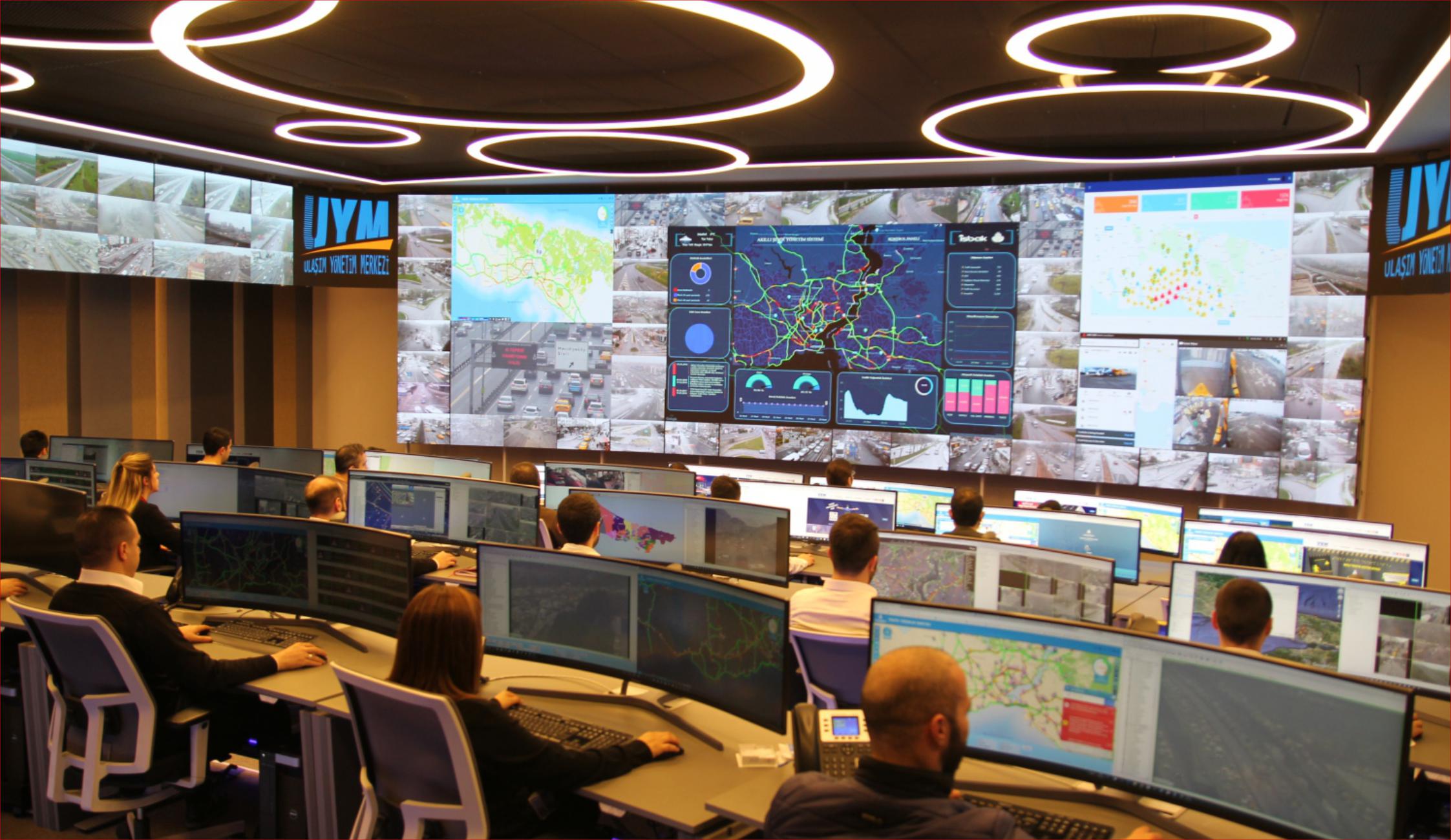 Click Here
Transportation Management Center
With the traffic cameras throughout the city, all activities in the city can be monitored 24/7 real-time, controlled and managed.
Traffic Control Center
It is the main component of traffic management in solving the increasing transportation problems of cities.
With the Traffic Control Center, it is aimed to ensure the continuity of traffic flow, usage of the road network capacity effectively, monitoring and control ling the traffic 24/7 in real time, and management of it from a single center.
Electronic Detection System Center
It is a center where all traffic violations can be detected instantly and can be managed through central monitoring.
Disaster Management Center (AKOM)
It is control center established in order to overcome all kinds of natural disasters with minimum damage in cities, designed for 24/7 operation and equipped with monitoring, sound, server, control and recording systems.
Management Centers