Mesut KIZIL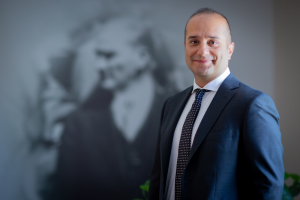 Mesut KIZIL graduated from Gazi University Faculty of Finance in 2003. From this date on, he has been continuing his successful services in finance sector since eighteen years.
After his university graduation, he worked as Director of Finance at Technology Holding for four years. KIZIL, who was responsible for the International Consolidation and Budget Management of Groupama Insurance, served for ten years as Assistant General Manager at the Darüşşafaka Society. During his service, he gained various experiences on investments, financial affairs, information processing and purchasing. He also worked as a Finance Director and Training Group General Manager at Altinbas Holding for two years.
KIZIL, achieved many successful results in different aspects such as; international funding, new technological investments, mergers and sales of startup companies, education sector, development of social responsibility projects and end to end project management. He provided consultancy to many companies in Turkey and abroad on Sustainable Management of Elderly Care and Nursing Homes. He also pioneered the creation of a non-governmental organization project that received a corporate rating for the first time in Turkey in the field of transparency and accountability.
KIZIL is a member of the Darüşşafaka Society, The Association for Supporting Contemporary Life and the Chamber of Financial Advisors. KIZIL, who is also an animal rights advocate, is a member of the high advisory committee of an association that protects animal rights.
In 2019 he started his duty as an Assistant General Manager of Financial Affairs and now he continues his career as General Manager at İSBAK AŞ.
General Manager