Smart Bench
It is a sustainable smart city furniture equipped with micromobility charging and support units, mobile device charging, WiFi, advertisement and information board and solar energy panel.
It provides access to many urban services from a single point.
It improves the quality of life by making rest times comfortable.
It contributes to energy efficiency by using renewable energy.
It has an aesthetic design.
Technical Specifications
Mobile Device Charging Ports
WiFi
Advertising and Information Board
Electric Scooter Charging Unit
Bicycle Parking locking system
Solar Energy Panel
Disabled Vehicle Charging Station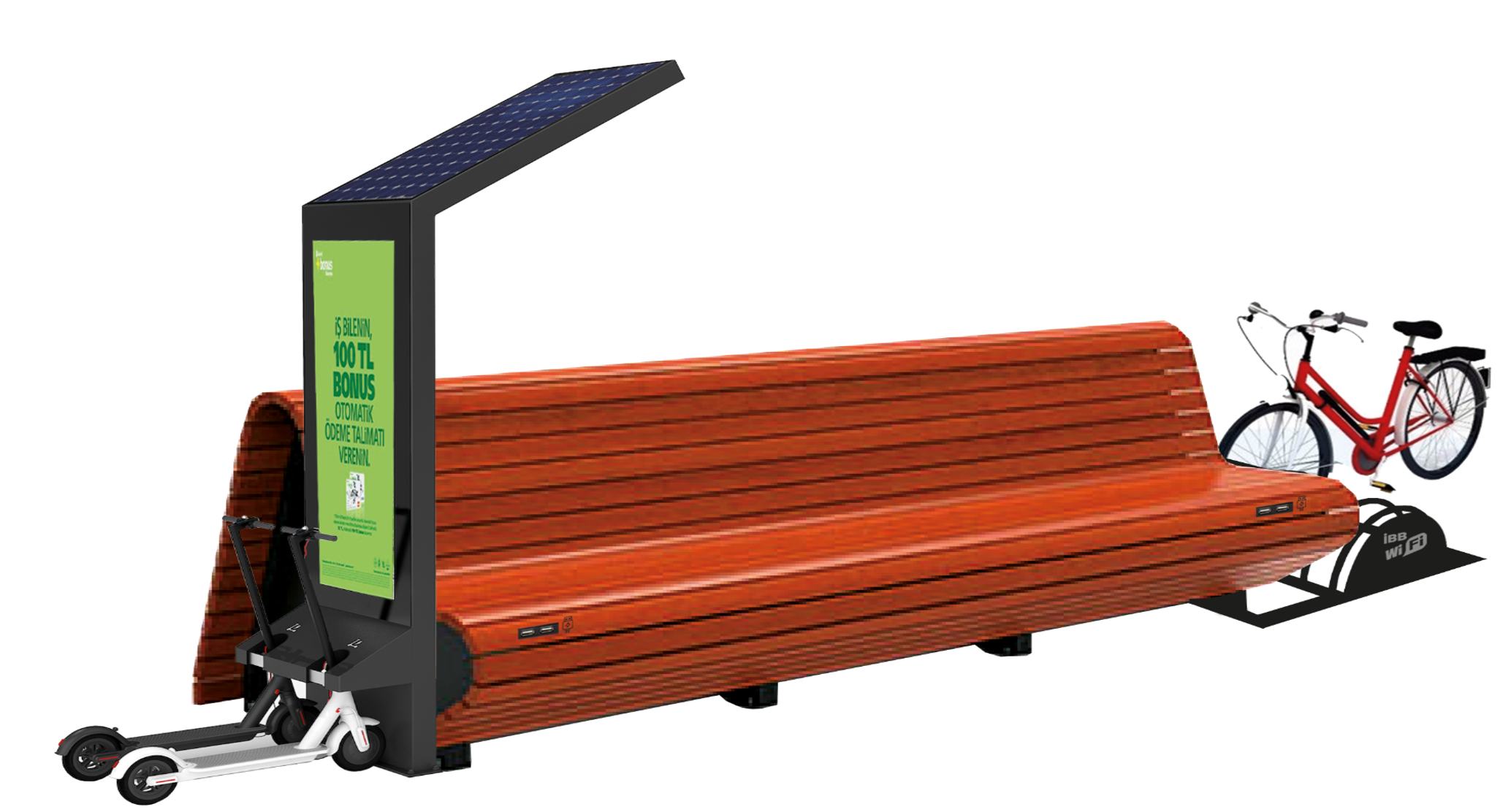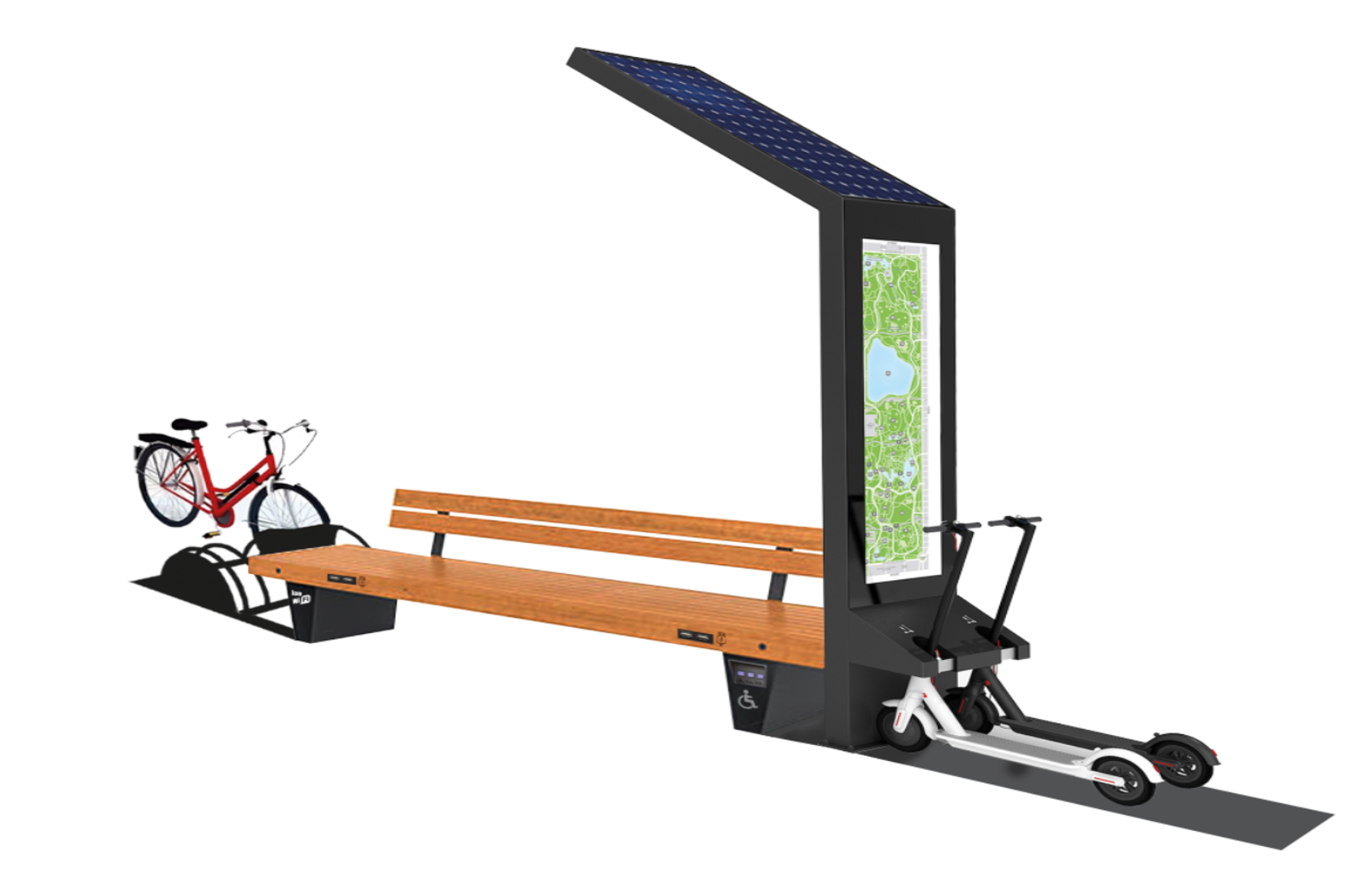 Smart Bench